In the south east corner of Mill Lane Cemetery, overlooking The Meads and backing onto a spur of Greenacres, is the grave of a French sailor formerly of the SS Lutetia, who died in 1919. There are no other gravestones near to this rather isolated stone cross marker, giving it rather a sad and lonely appearance, perhaps reflecting the nature of this sailor's death?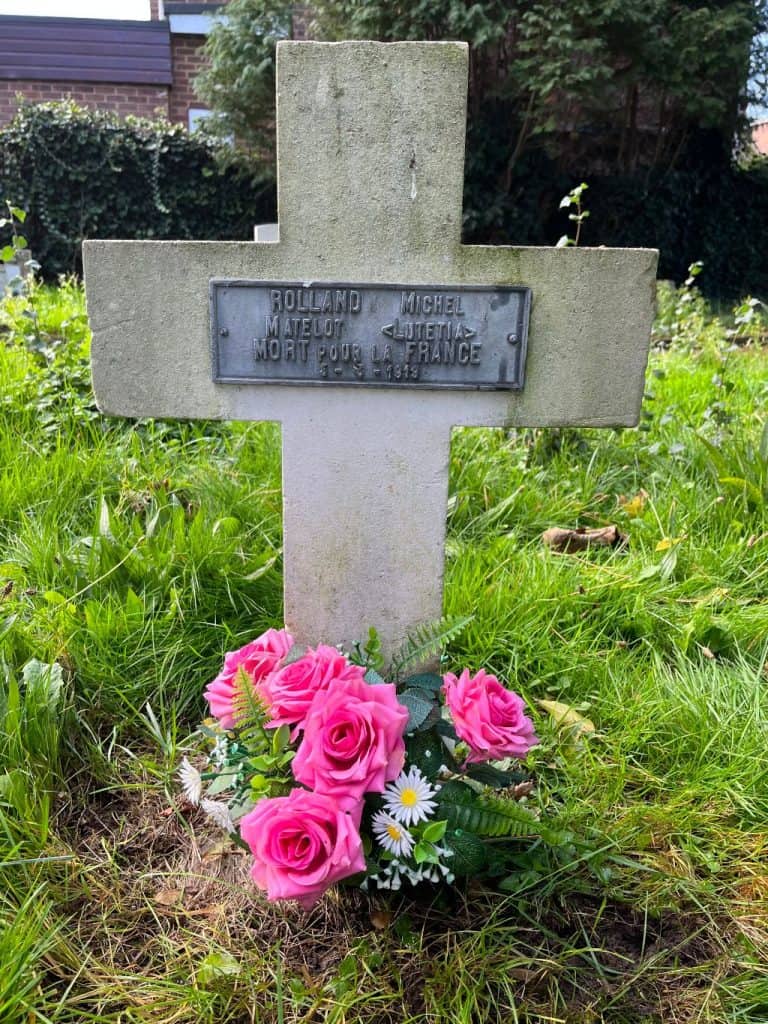 This brief article is not a piece of historic research based on exhaustive record searches, but is instead a few lines to remember a young man from another country who lost his life under tragic circumstances, relying only on what is recorded on his gravestone and on his death certificate, as well as a little background from the internet on his ship. The intention is simply to commemorate him by sharing this information on our local history website and to give explanation for the lone cross in a corner of this cemetery.
Michel ROLLAND as his gravestone shows, was a Matelot on board the French ship Lutetia who died on 5th March, 1919. Further information from his death certificate shows that he was just 22 at the time of his death and that he was found dead in the sea, presumably off Shoreham, which is named as the location of his death.
Interestingly, his gravestone also shows "mort pour la France," suggesting Michel was in the service of his country. Brief reference to Wikipedia information on the Lutetia (a passenger liner) shows that soon after the outbreak of the First World War in 1914, she was converted for use as a troopship, then subsequently as an armed merchant cruiser, then as a hospital ship and thereafter once more as a troopship. Interestingly she was not returned to civilian service until 1920, after a refit during the 1919/20 period. So at the time of Michel's death in 1919, the ship may have still been in use by the French state/military, despite the war ending the previous year, with the ship indeed being referred to as a "transport ship" on his death certificate.
It would be inappropriate to speculate as to what happened to result in Michel being found dead in the sea over a hundred years ago. Although Michel could already have been ashore and ended up as a fatality in the water from there, it is perhaps not an unreasonable assumption that he was lost overboard from the Lutetia in 1919? There may even be records somewhere in France that still exist that could shed more light on his death?
But as it stands, I think that we have enough to commemorate this 22 year old Frenchman who sadly died away from home under tragic circumstances, a French sailor who is now known to us and part of our local community. And if you happen to be walking through this very peaceful cemetery just outside of Shoreham town centre and pass his grave, perhaps give him a nod and a few thoughts and he will know indeed that he is remembered.
Malcolm Bateman
Shoreham
November 2022