Nelson writes:
Some years ago we posted what we thought may have been the top of the observatory tower (1) at Swiss Gardens. We've just found what may be another photo of it (2). These details from larger photos also include the catholic church so it can't be that.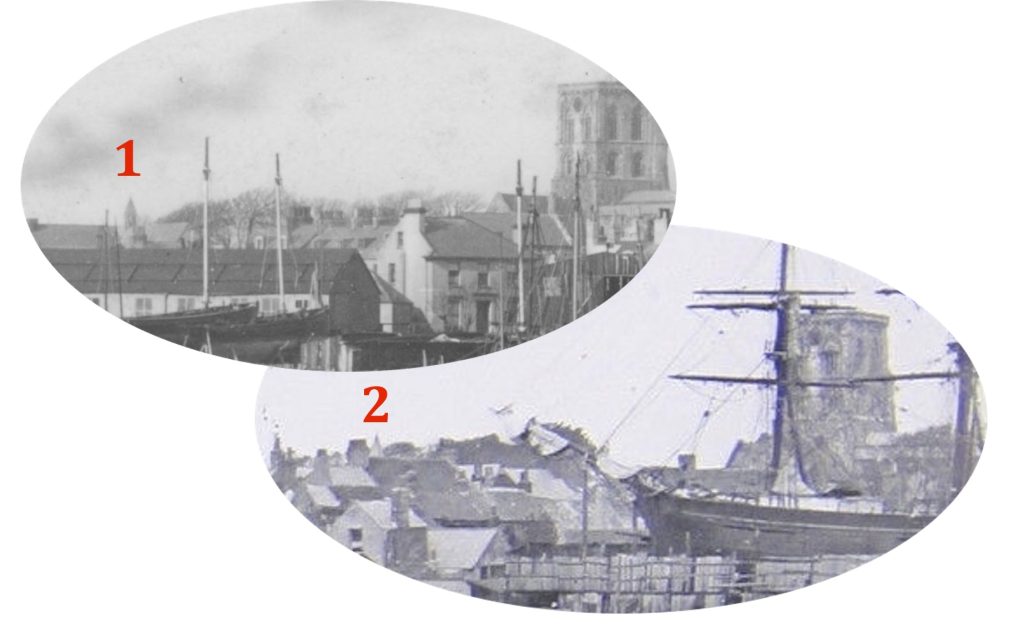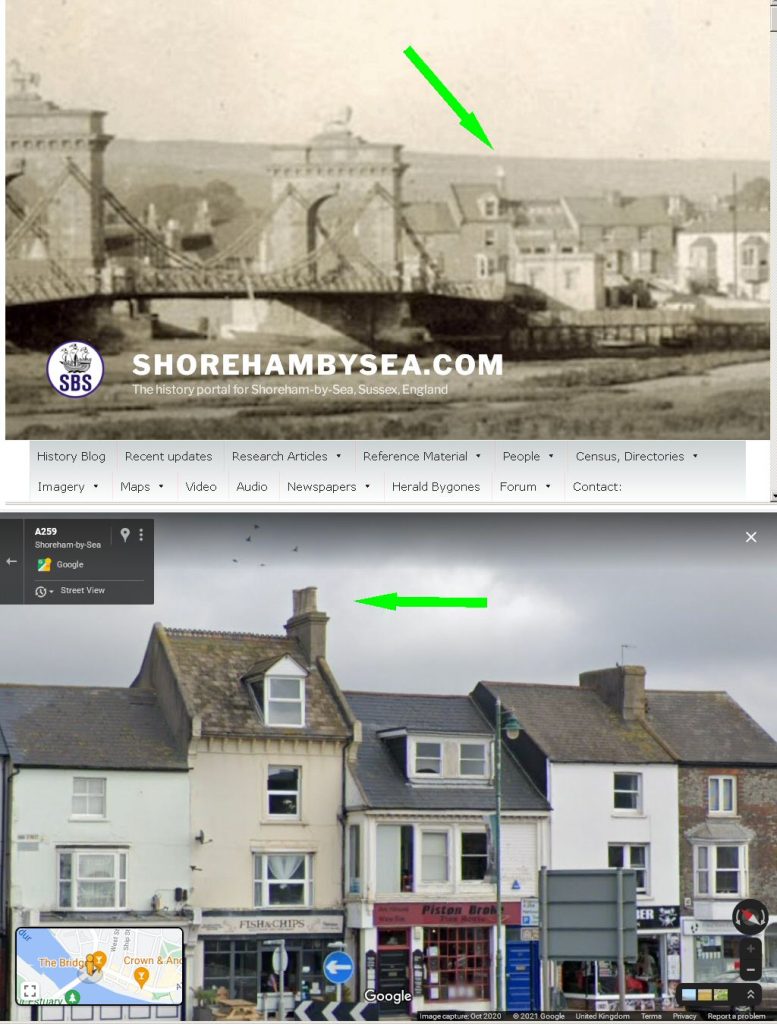 GPO joins the investigation:
For one joyous moment I thought I had spotted the Swiss Gardens tower hiding in plain sight on the SBS history site title page. But on checking, it was just the extremely tall chimney of no. 90 High Street.
Spinalman speculates:
Having studied the angles and scale of the spire or tower I am convinced it is not the Swiss. It is too far and I think the railway embankment would possibly obstruct the view of the Swiss.
I had scribed the angle of view from the riverbank to include St Mary's and the position does co-incide with the Swiss Gardens, but it also co-incides with the former Ardingly College buildings on the top corner of Church Street adjacent the churchyard. Could there have been a cuploa on the apex where the two roofs meet? Later I came across the Pashley aerial photo c1913 and notice what looks to be a mark on the ridge like a truncated remnant of a cupola on the college building. The mark is not evident these days.