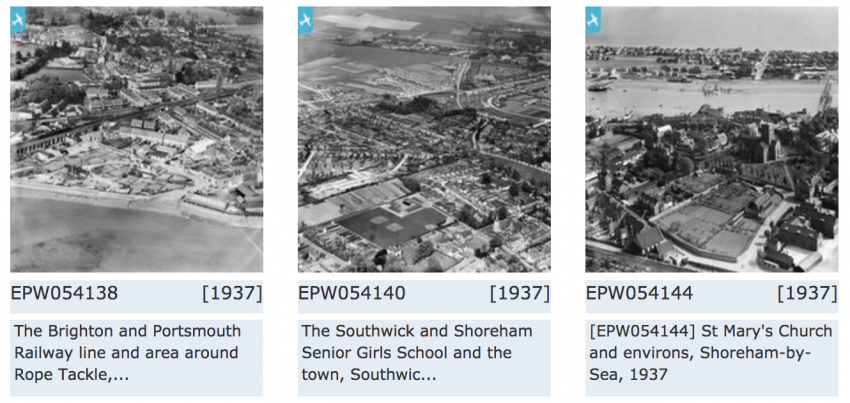 LINK to the extensive archive of aerial photographs exists at www.BritainfromAbove.org.uk. This link will take you to the Shoreham specific images from the 1920's onwards. You can zoom in if you are a registered user of the site.
---
This map tool links to many aerial photos contains the Britain from Above archive as well as other RAF and commercial images from 1919-1980's.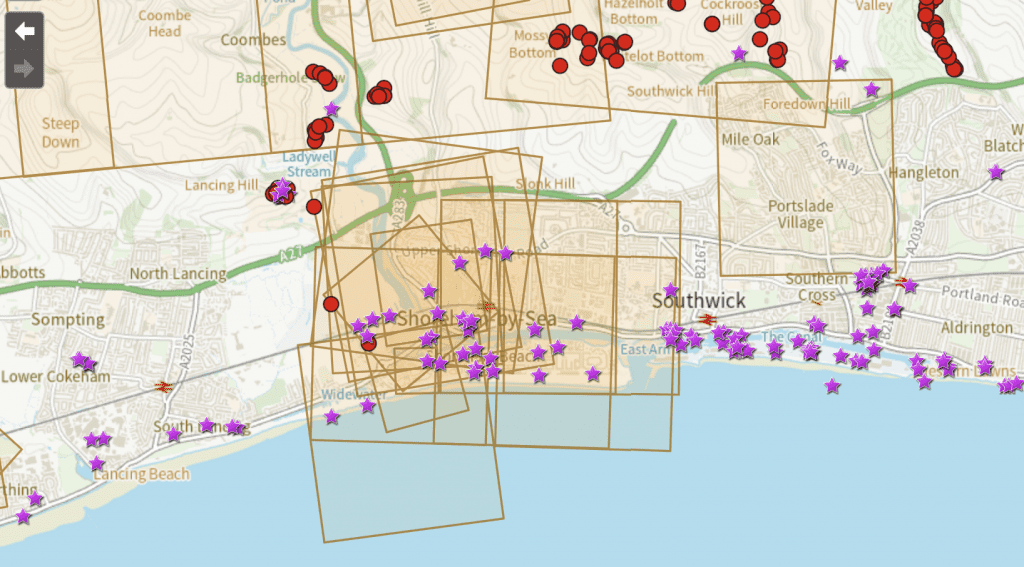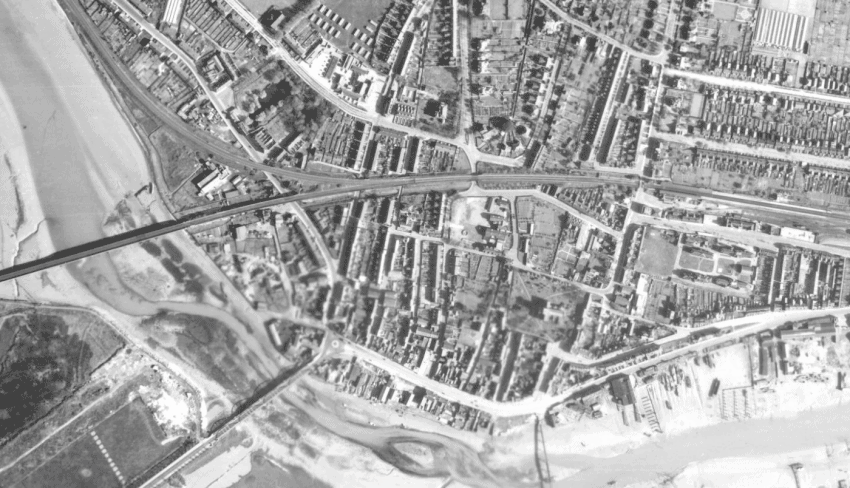 LINK to these aerial images published by Sussex University Geography Department, taken in 1946. Click on the green aircraft icon to view each image from the various sorties.
---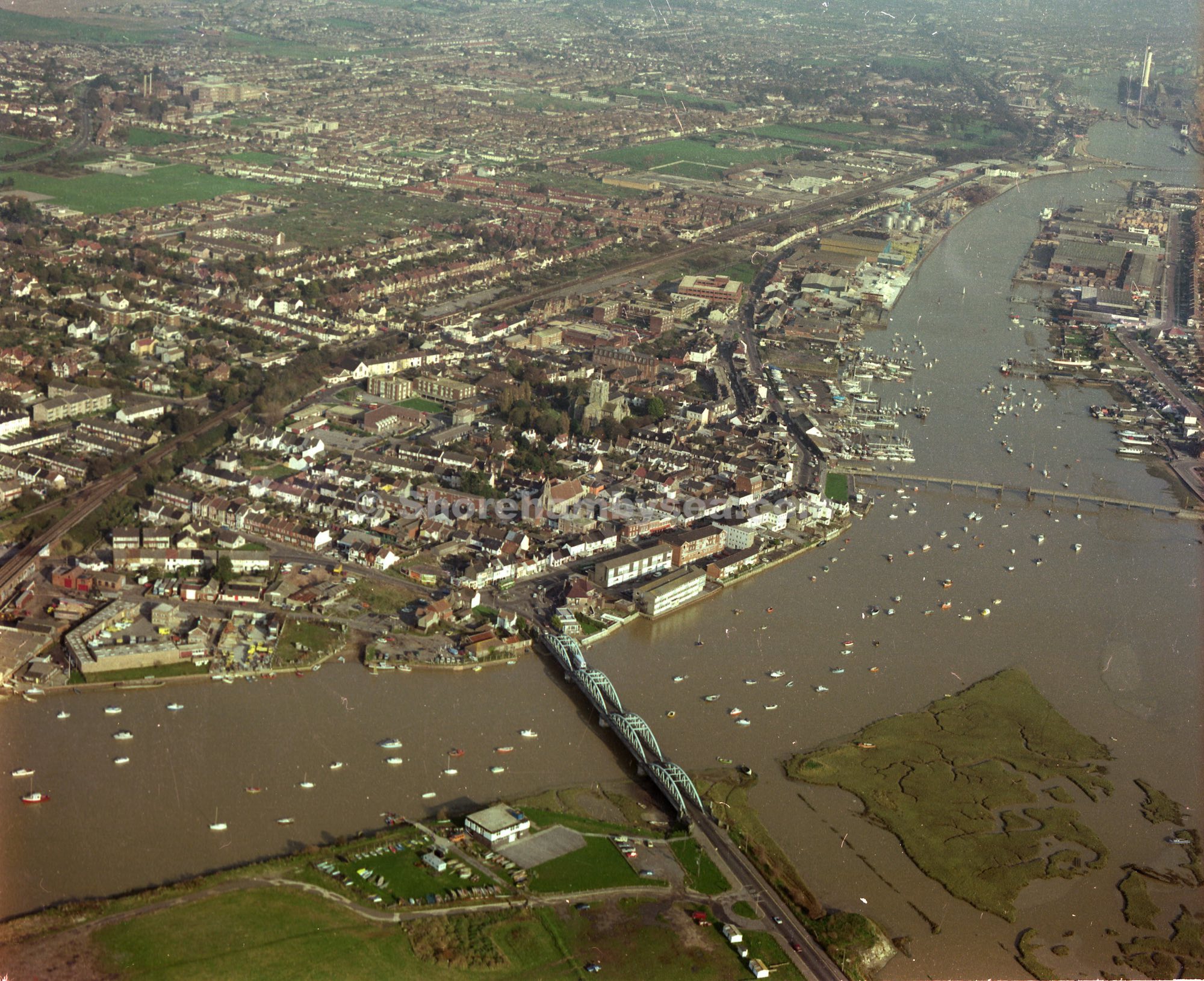 ---

---