Britain from Above: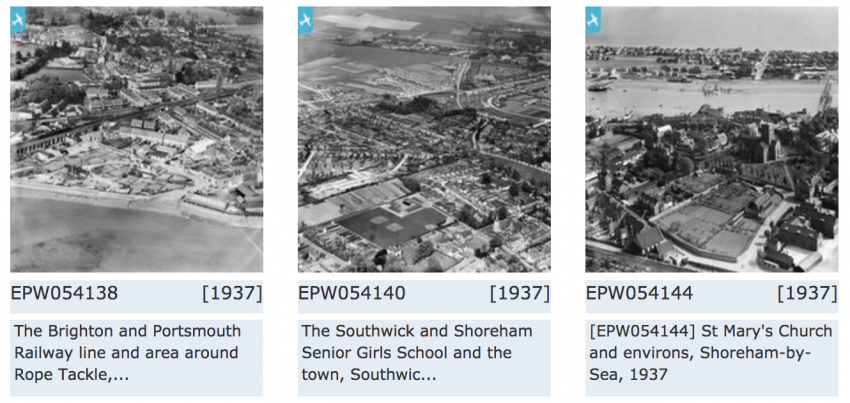 The extensive archive of aerial photographs exists at www.BritainfromAbove.org.uk. This link will take you to the Shoreham specific images from the 1920's onwards. You can zoom in if you are a registered user of the site.
Aerials of Sussex in 1940's: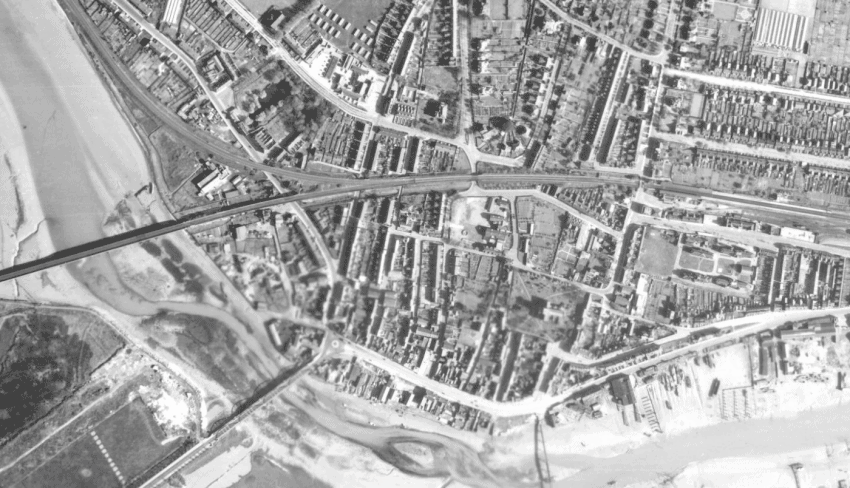 These are aerial images published by Sussex University Geography Department, taken in 1946. Click on the green aircraft icon to view each image from the various sorties.