Doris Steers Collection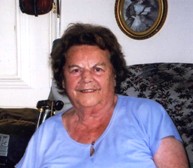 A long standing friend and neighbour in Church Street, Doris Steers, possessed a wonderful collection of postcards that she had put together over the previous forty years that I would often enjoy looking through during our discussions on Shoreham's history. Sadly she is no longer with us but Doris has left us an enduring record of her interests through her collection.
Roger Bateman
January 2010
Searching: Each image has a title and description. You can search for specific image content by using CTRL+F on your keyboard, (CMD+F on a Mac) and then mouse-over the resulting images to reveal the title.