These are the only local photos of the landing craft and locations at HMS Lizard that I know of – although I'm sure I've seen a painting of WW2 landing craft lined up at Shoreham but can't find it now. The Landing Craft at Holmbush roundabout is one of the widely used Higgins landing craft but that particular one wasn't necessarily actually used at Shoreham.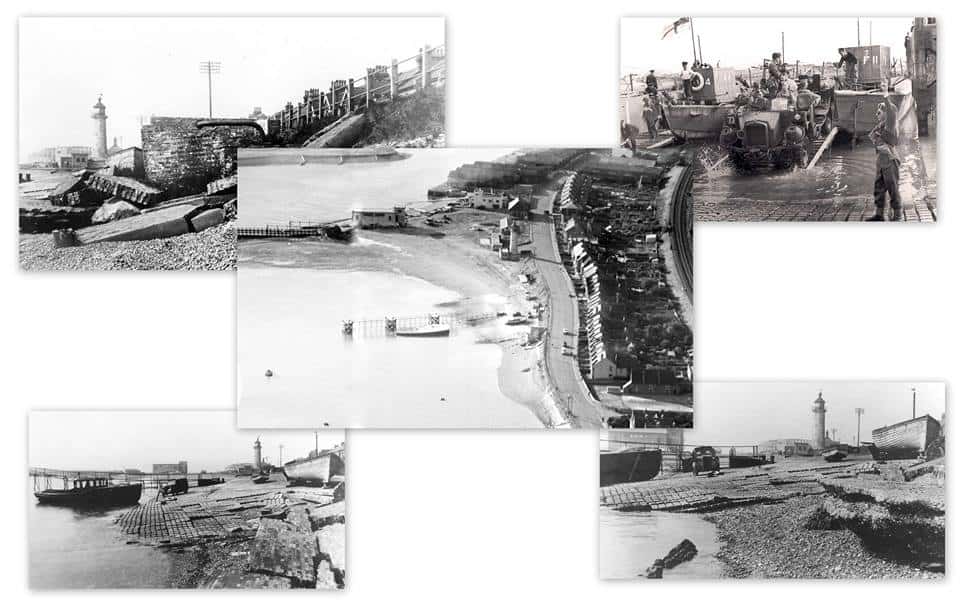 Spinalman adds:
Related to this site, some time ago there was discussion on these two mystery circle structures… hidden in trees in the Shoreham College grounds but evident in aerial photos from WW2. To me they looked tall and narrow and appeared to have white marked openings on the South face – towards the harbour mouth. So I surmised they could be harbour navigation aids not visible from the air.
Others had suggested they were normal fuel tanks for landing craft… but why were they so far from the harbour and the otherside of the obstacle of the railway embankment? Closer scrutiny of the images suggested the white marks could be a staircase around the side of the towers. But I couldn't find evidence other than these aerials. Months later I stumbled across this. This time in 1950 with no roof, no staircase and strange vertical grooves in the tanks. (maybe the grooves enabled a roof to rise with contents).
So how did this link with the jetty on the beach? It appears pipes from the tanks were laid just above ground, through the flint wall alongside Kingston Lane and then turned South hung on the wall and under the Kingston Lane Rail bridge. From there they went underground (marked by manholes in the pavement, under the coast road A259, and emerged on the beach to a brick built tank next to the jetty.
And Nelson then came up with the pipe's outpoint on the beach – just at the right point for refuelling of the Landing Craft.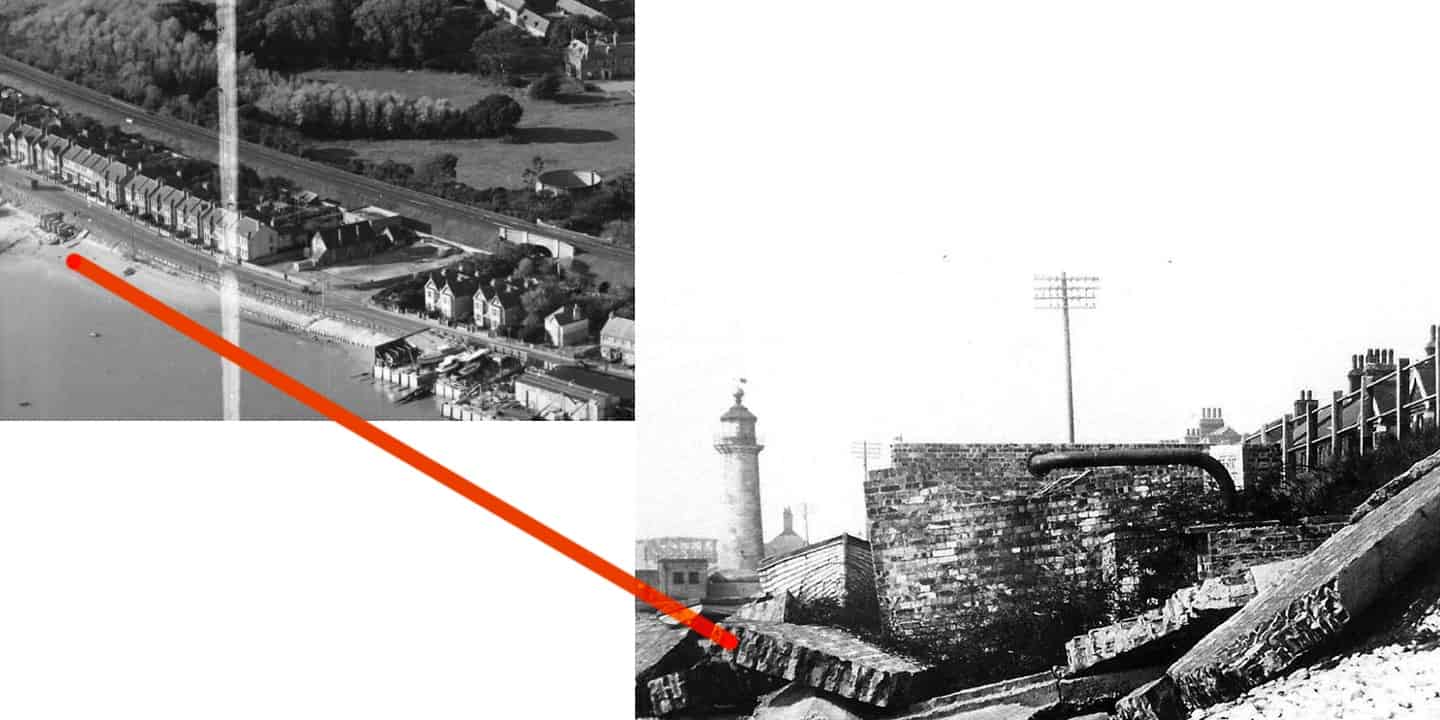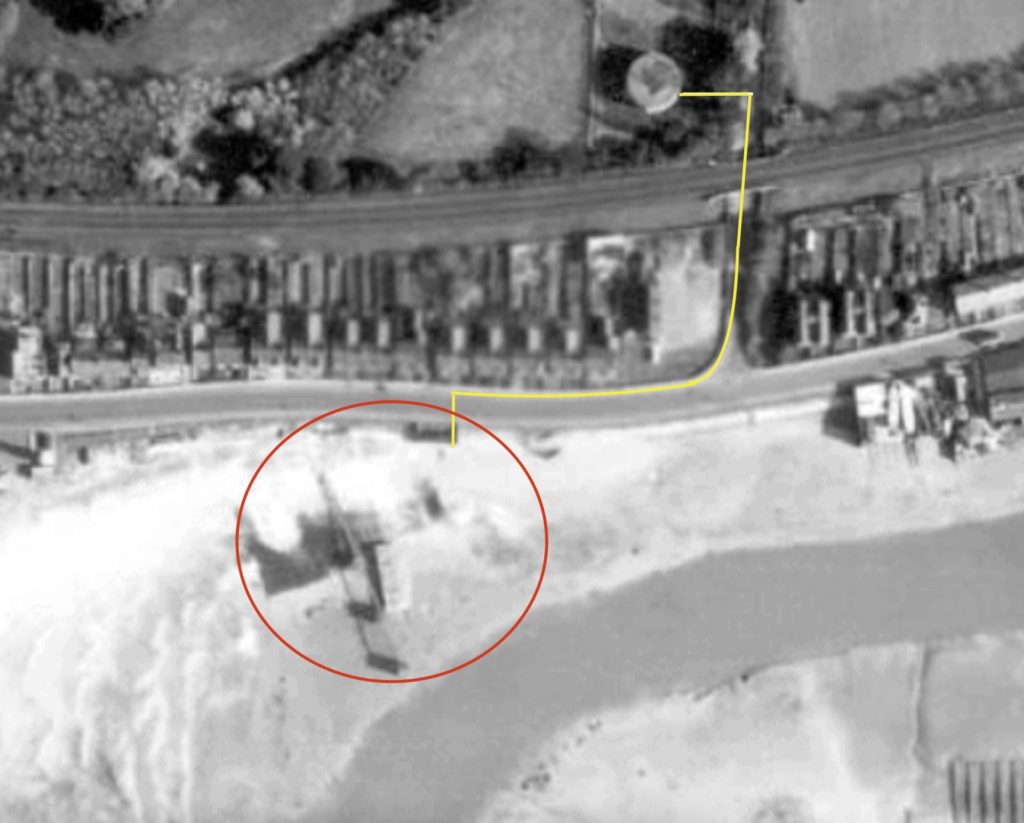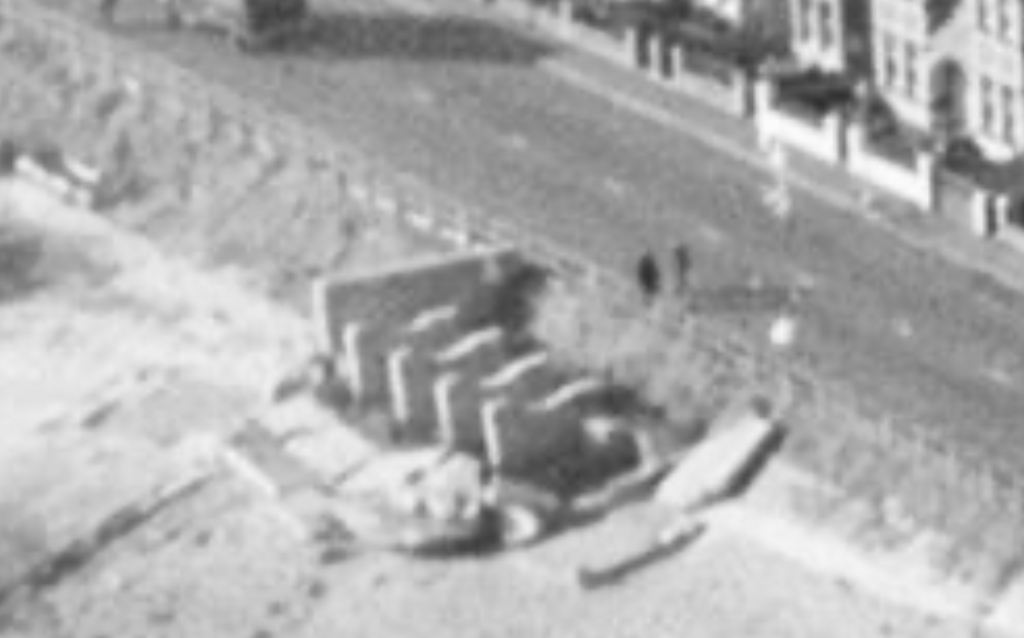 Roger Bateman & Spinalman 2017