Brighton A Power Station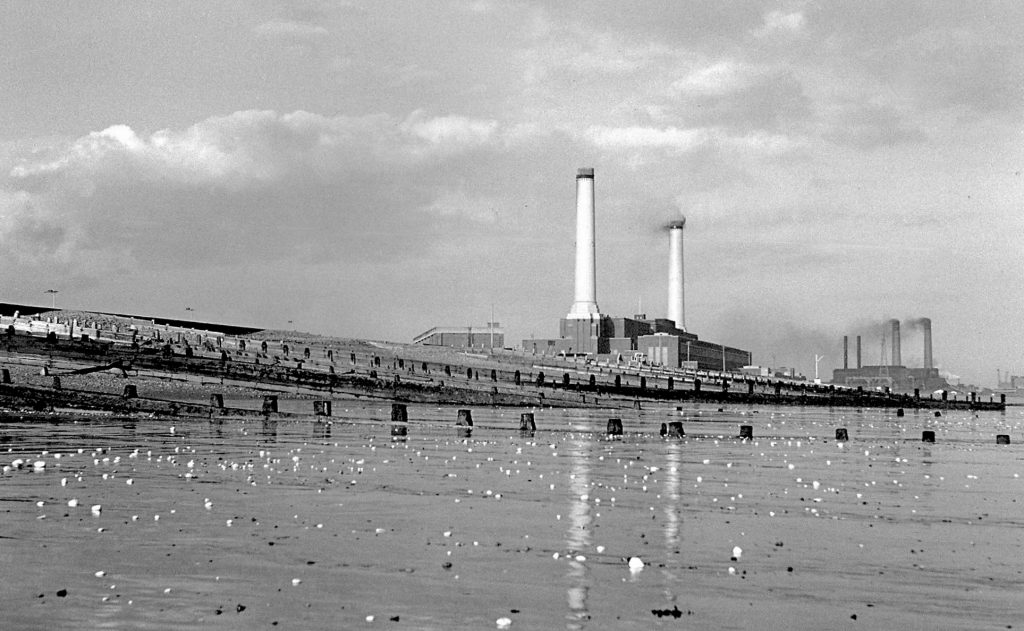 The construction on the first Shoreham power station located in Southwick commenced in in 1902 and the new station named Southwick opened in 1906. There were three M.V. turbo-alternators, each 1.8 MW running at 1500 r.p.m., 8 kV, 50 Hz with a 1 hour overload capacity cf 33% . The new station was connected by five 8 kV cables to the old North Road site where there were two 1500 kW rotary converters (the largest to that time) and four 500 kW motor generators. These replaced some of the earlier generators – the last of which was removed in 1908. Its site chosen because of its position on the harbour, meaning plentiful supply of water for cooling, and access to coal via the shipping route from NE England. The generating capacity of 5,470 kW. Pulverised coal boilers were installed in 1929 with similar steam conditions to the older one. The burners were located at the corners of the furnace. They were dogged with problems until an explosion in the P.F. bunker sealed the fate of the "Bin and Feeder" arrangement used.
The station was given numerous modifications and extensions, and by 1946 it had a increased capacity. Rapidly changing loads and wide range of fuels used made it impossible for the boilers to keep to steam temperature variations, leading to certain failures. The design was abandoned by the British power supply industry in the 1950s as it could not be used for the larger sizes required. By 1961 the station had an installed capacity of 190 MW.    Seawater was used for condensing and cooling.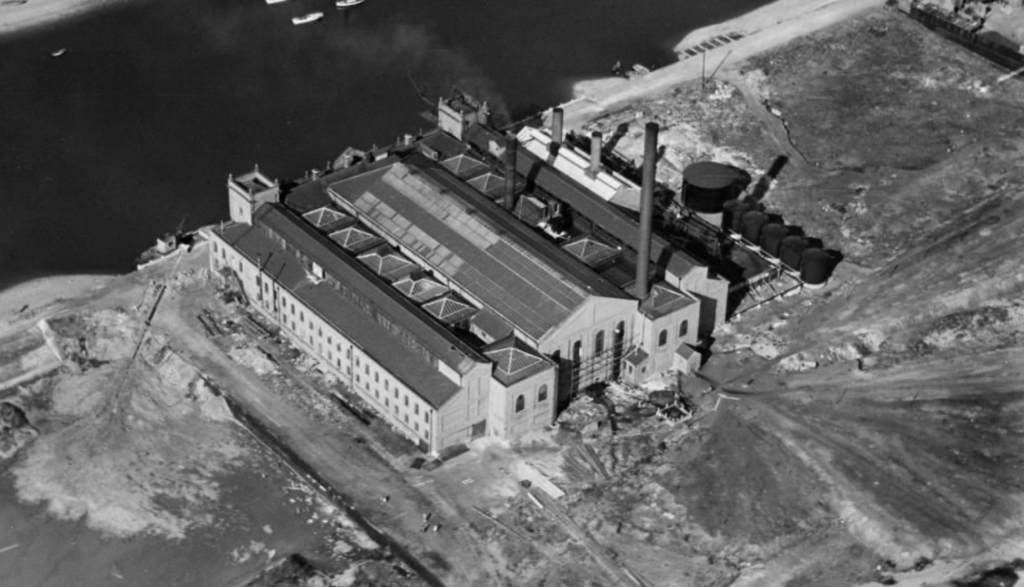 Continue reading

"Shoreham Power Stations"