An excellent photograph has arrived from Colin Wadey who has kindly permitted us to re-publish it here. This is Middle Road Secondary Boys School in 1946, around 10 years after the school was built. Colin has listed his classmates – with quite a few familiar Shoreham names in the roll.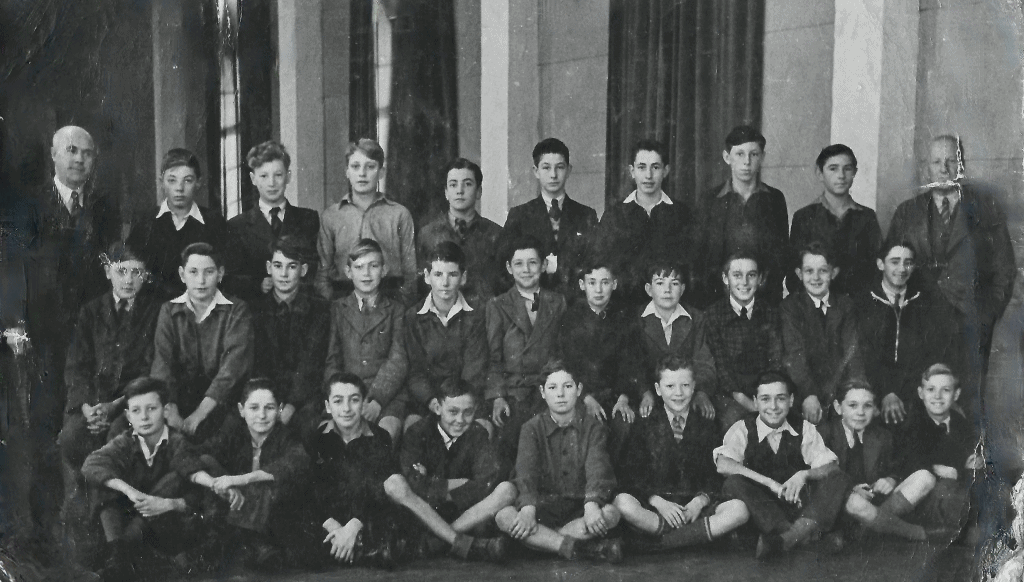 LtoR Mr Jeavons (Head), M Hearsey, P Tillet, E Willboughby, R Sheeon, R Saint, Fermer, Barker, Abethall, Mr Osborne (Master)
Collins, Cherry, Ellis, Dean, Heaster, Aylen, Yarlot, Grimwood, Payne, Kilner, Bishop
Horner, Morris, Lees, Carden, Hobden, Gordon, Bridle, Nash, Wadey
Peter Tillett sent in this photograph from his time in 1946 of Teaching and Dinner Staff. His recollection of the names is below.