Photos to date of the ship Britannia in full classic side-on pose are in dirty condition and poor resolution – that is until one turned up that was included with the collection donated by Jean Tyler. The full length shot will be included when we have the galleries up and running (shouldn't be long now) but, as usual, we couldn't resist looking at the background detail. The Britannia was launched in 1877, the map is dated 1872.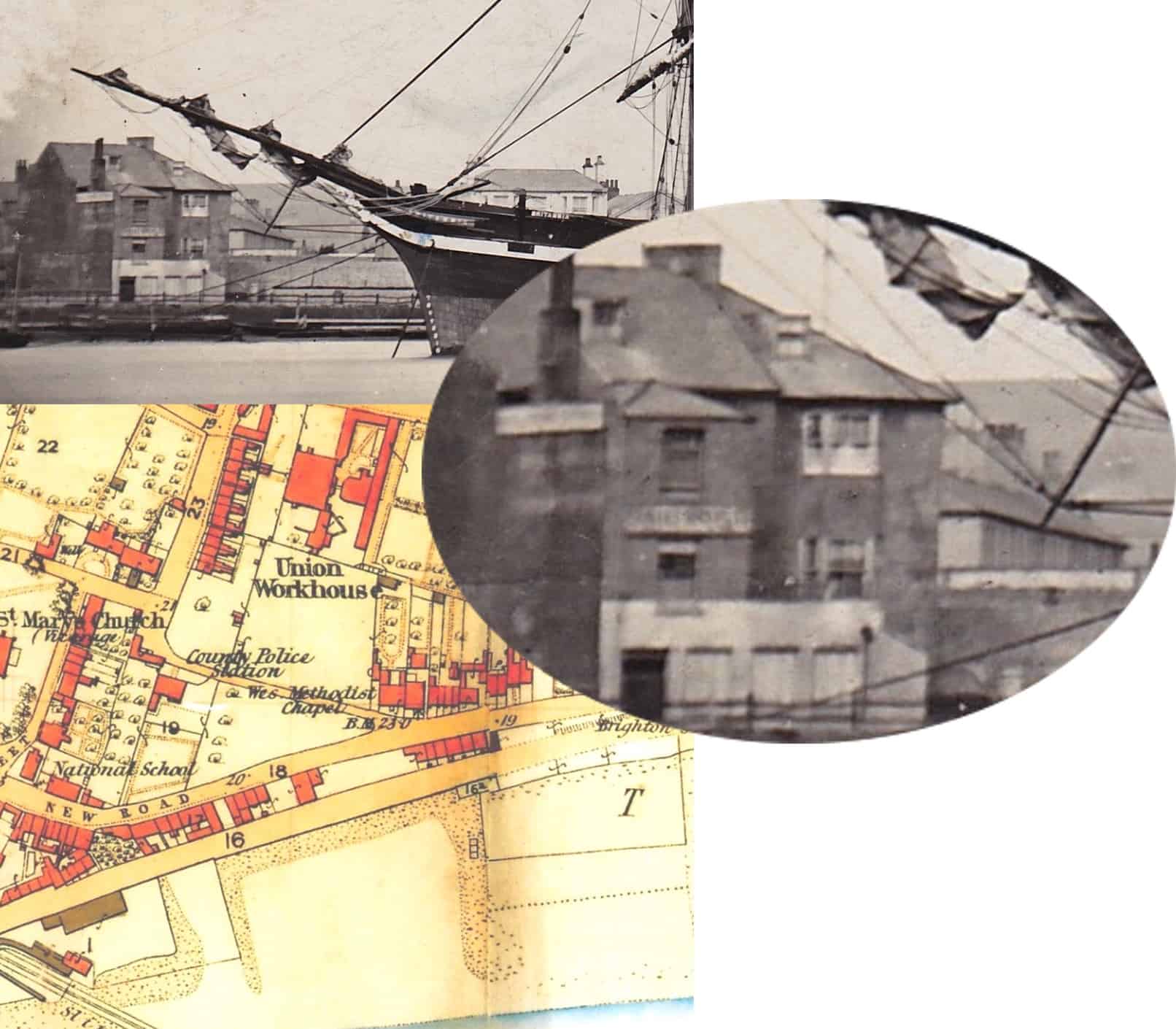 From right to left can just be made out the angled roof of The Salvation Army Hall/Methodist Chapel and next to it Friar's House at the Tarmount/New Road junction. There is a gap (Frosts showrooms were built there in the last century) from there to the next buildings in which the enlarged oval section shows a sign that reads Sailworks and are probably the premises of George Tinsley's yacht and shipbuilding works.
More interestingly for me though (and probably only me) is that just behind the yacht works there is a tantalising glimpse of the regimented building line of the old Union Workhouse that was demolished after the St. Wilfrids children home was built. The only photo I've seen of that building.
Subsequent blocks of St.Wilfrid's buildings were out of sight at this angle and in any case were at right angles to the view and not built until the 1880's.
The single storey out-building that once housed the stores for the workhouse (and St. Wilfrids) still survives backing on to the Brunswick Road shops. George Tinsley's works that front New Road and back on to the Brighton Road also survive although they are now totally residential.