Southlands Hospital – brief history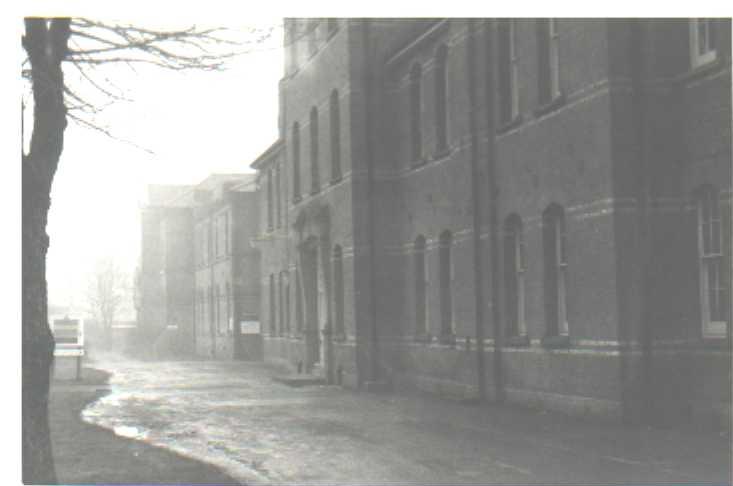 Southlands Hospital's origin can be traced to the Steyning Union Workhouse that was built in Ham Road, Shoreham in 1836. Later additions included infirmaries built in 1870, vagrant's wards and a chapel. The union included parishes in East and West Sussex and the growth of population in its coastal areas meant that, despite much additional building, an enlarged site was required by the 1890s. In 1898 a new site of 23 acres was acquired 2 miles to the North-East in Upper Shoreham Road, Kingston – this open land was to become the new workhouse and later the infirmary that became known as Southlands.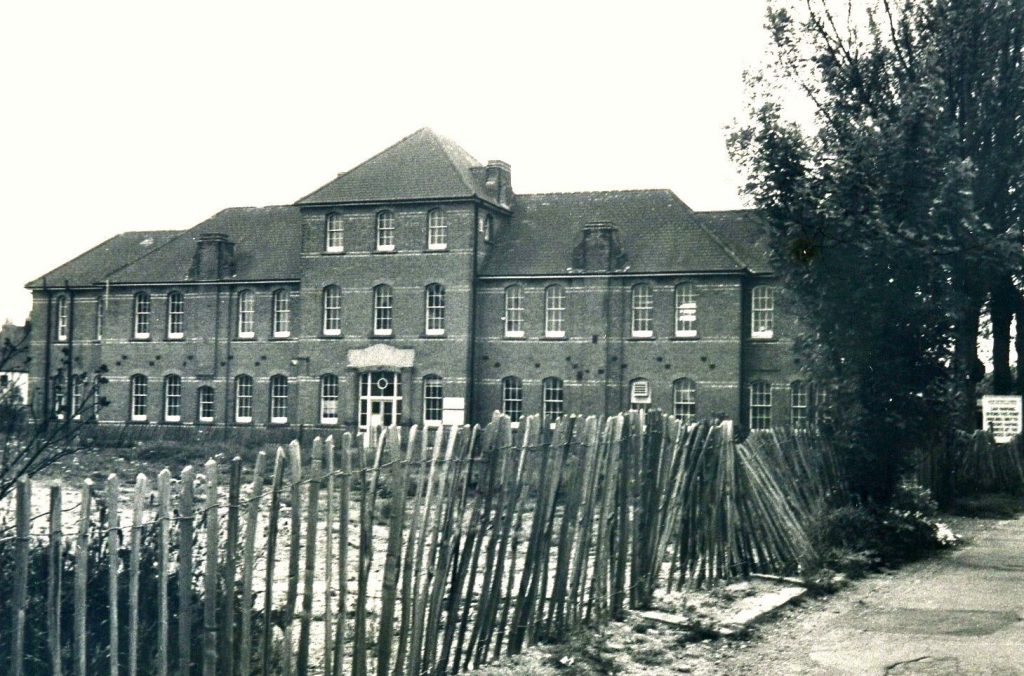 ---
1901 The New Workhouse at Kingston
The new workhouse on Upper Shoreham Road was opened in 1901. Built with a conventional pavilion plan with men and women segregated into buildings to the West and East respectively. The site included large areas of market gardens stretching to the South as far as Middle Road. St. Giles Church was on an adjacent plot to the West. The main entrance to the Workhouse was through an arch in the Gate House block. This building housed a vagrants wards (segregated between male and female, as well as 14 cells of which 10 had rock-breaking facilities, and other padded cells ). These were situated in the Western arm of the Gatehouse block. A separate "Receiving" Ward permitted isolation of vagrants for a week to reduce infections.
To the South of the wards were gardens and the Airing Courts, again these were segregated. There were wooden TB Shelters constructed for those inmates suffering from Tuberculosis (there was little by way of treatment for TB in the early part of the century).
Continue reading

"Southlands – Workhouse and Hospital"