Blind Fanny Winton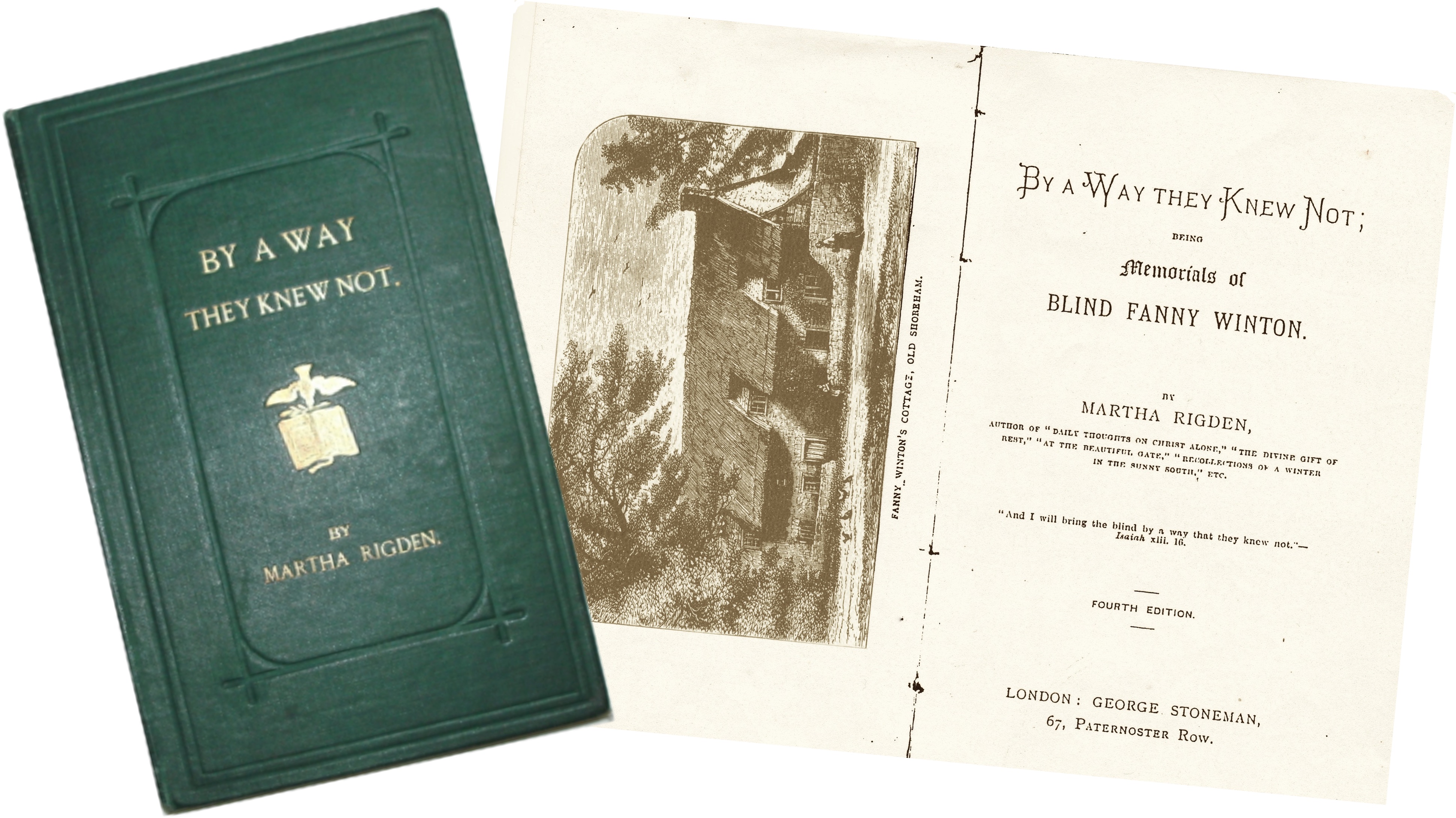 I've known about Old Shoreham's blind Fanny Winton for many years but never got round to reading Martha Rigden's account in her 1873 book 'By A Way They Knew Not.'
In clearing some old papers recently I discovered this anonymous resume of the book that condenses Fanny's story of a hard life, going blind, travelling to Brighton for (somewhat harsh) treatment, bedridden for 30 years etc., and also tells us a little of the area and the people in it.
Some of the writing discloses the intense religious beliefs of Victorian times that we perhaps shy from nowadays but as a relatively well known figure from Shoreham's past, Fanny and this abridged work deserve further inclusion in our town's history.
Roger Bateman
Shoreham
November 2015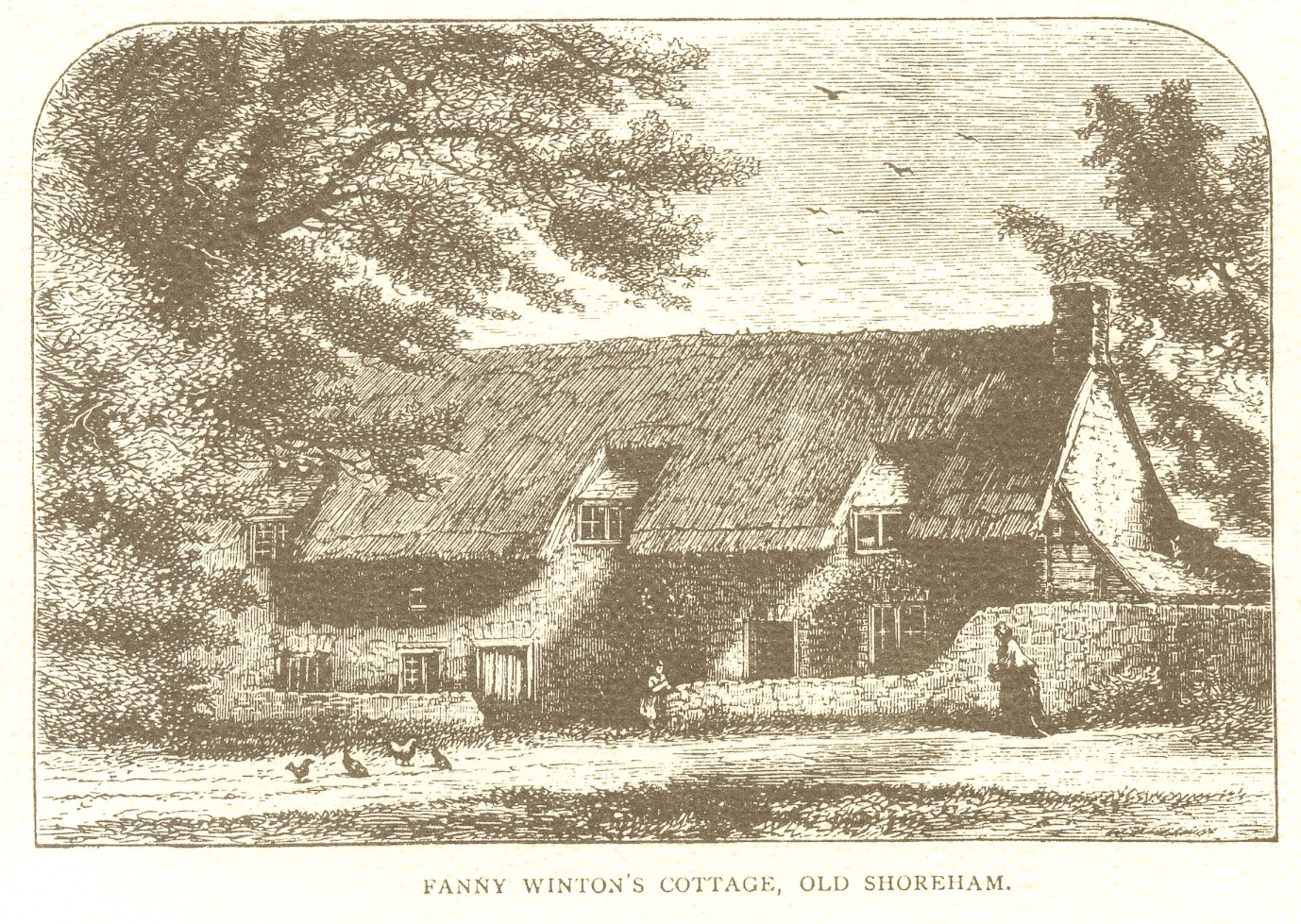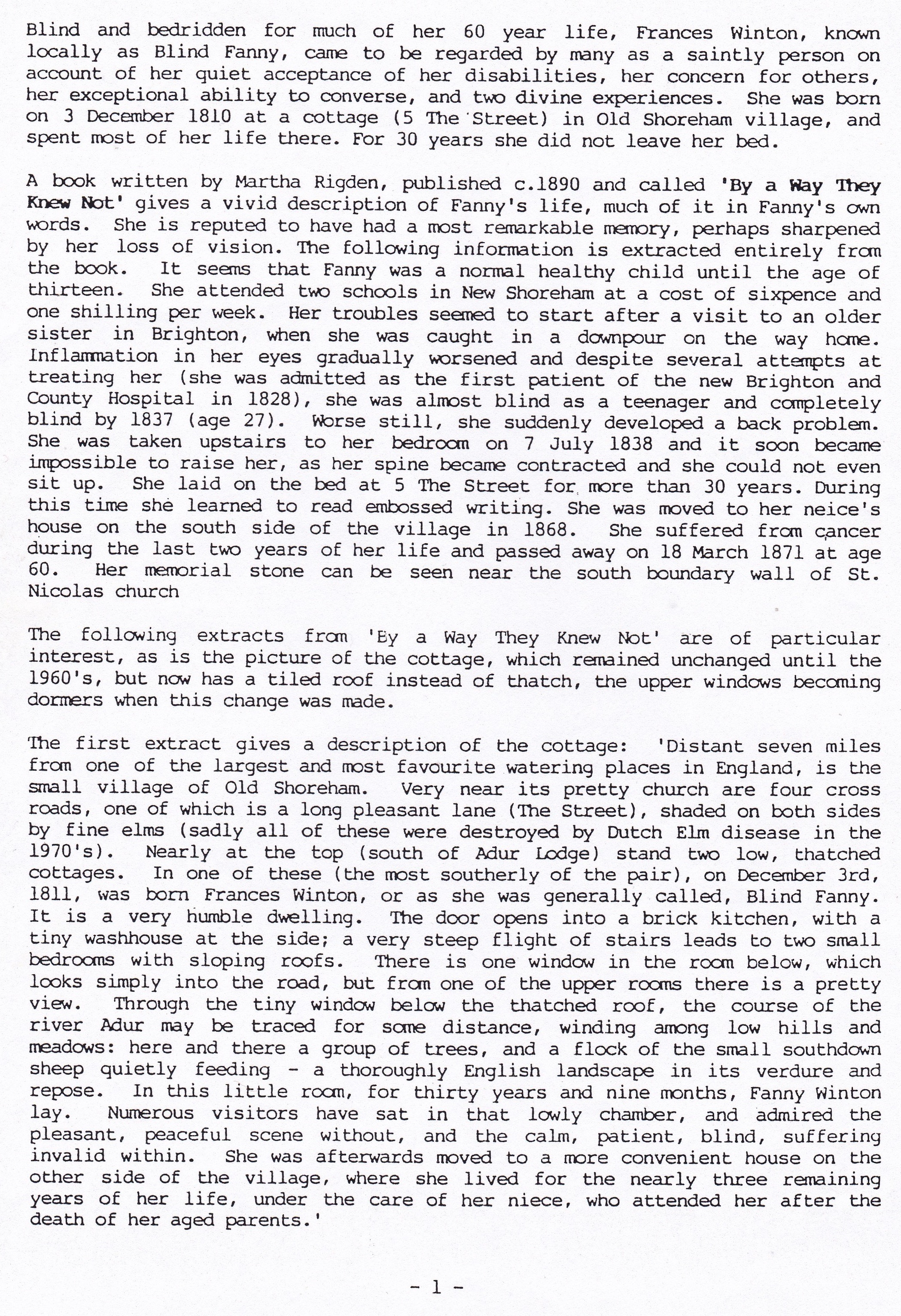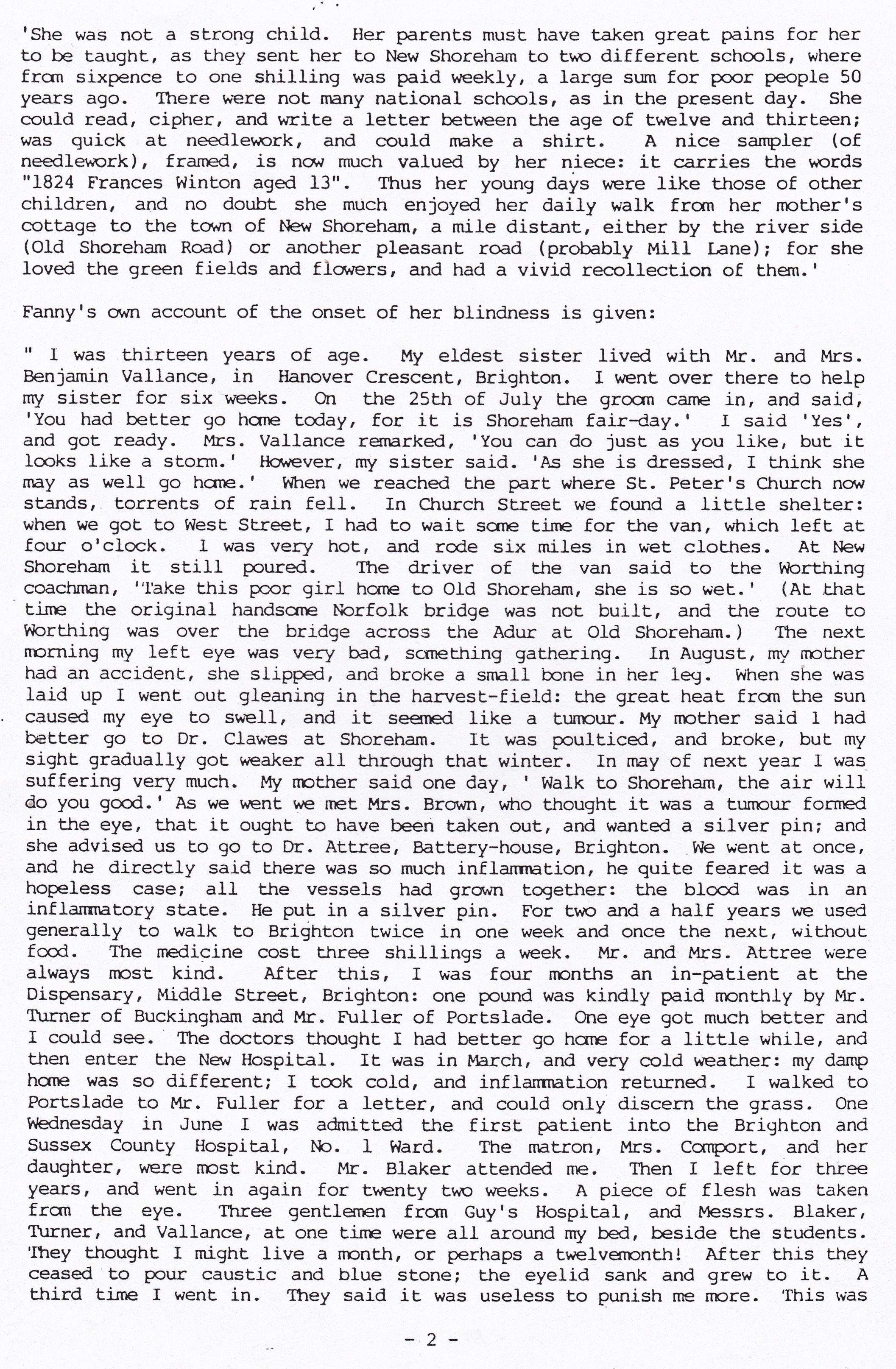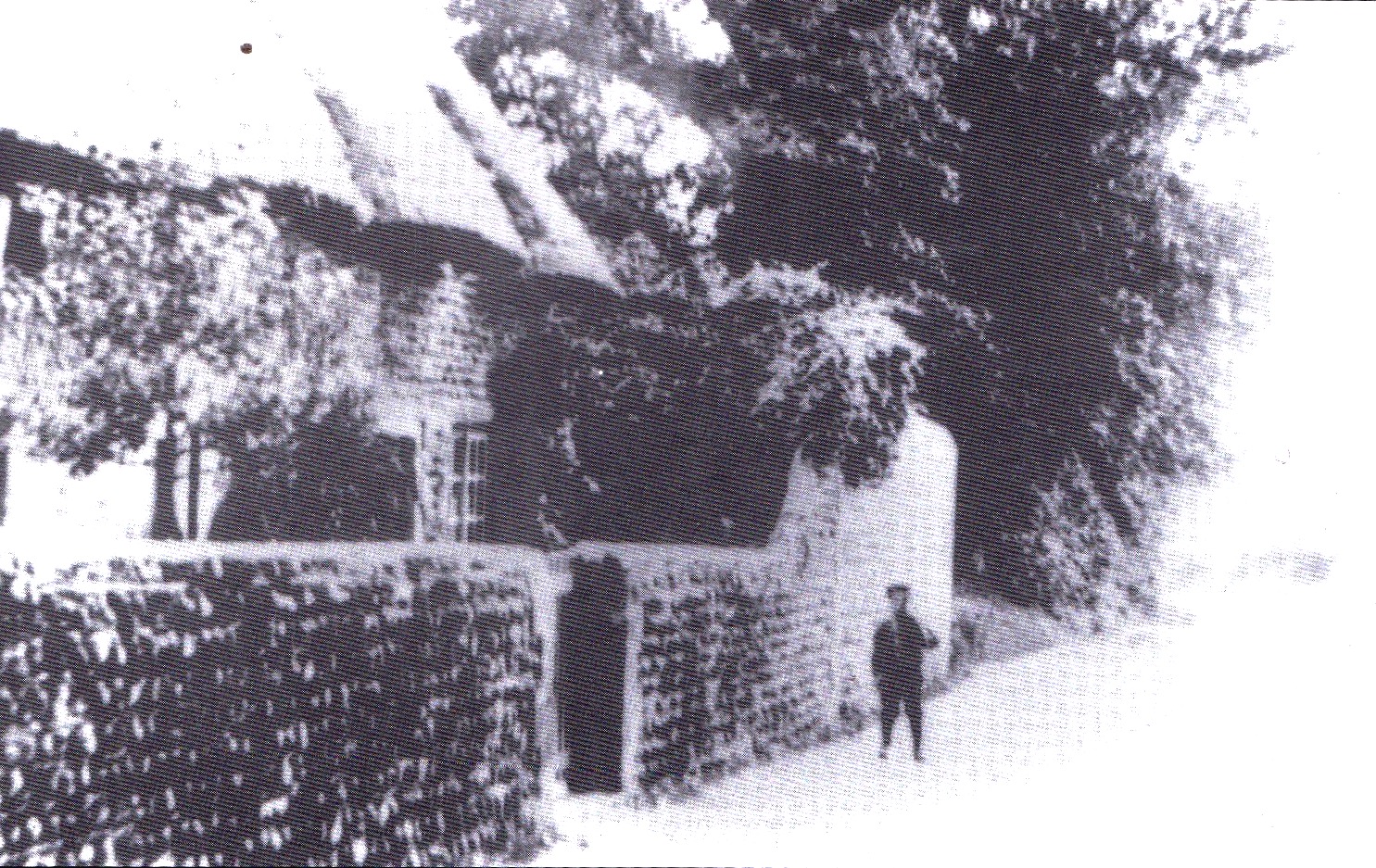 The Winton house in The Street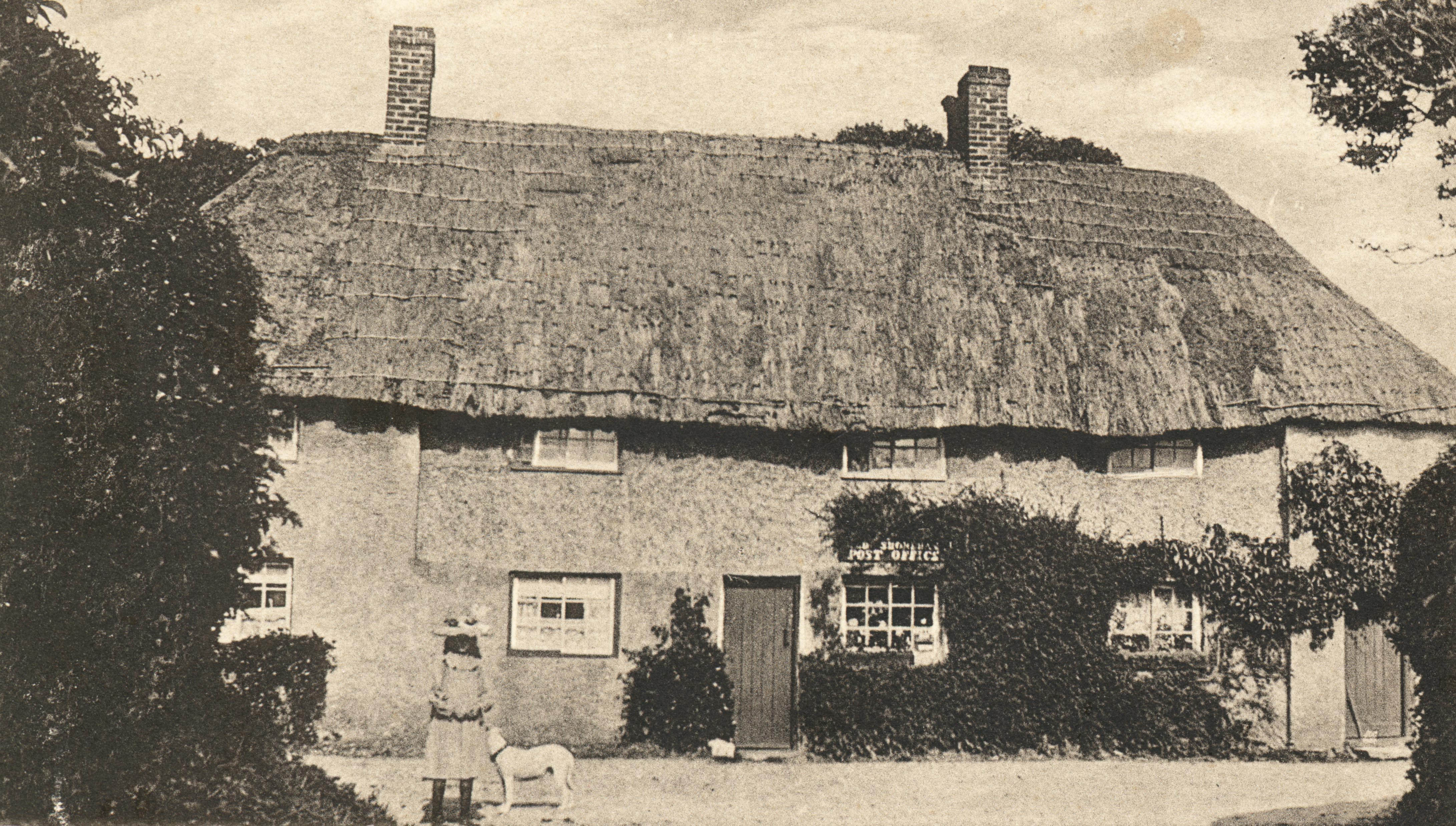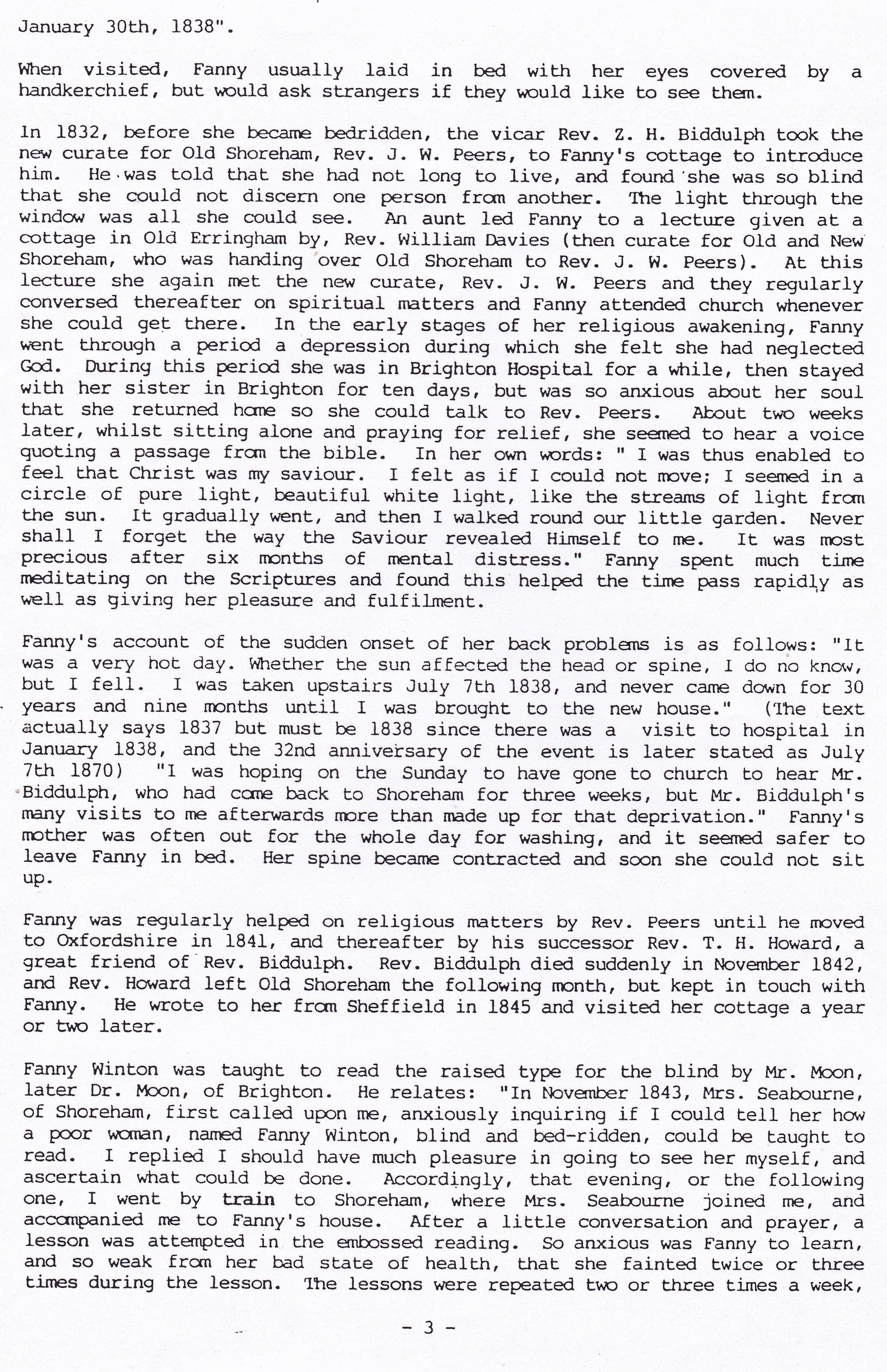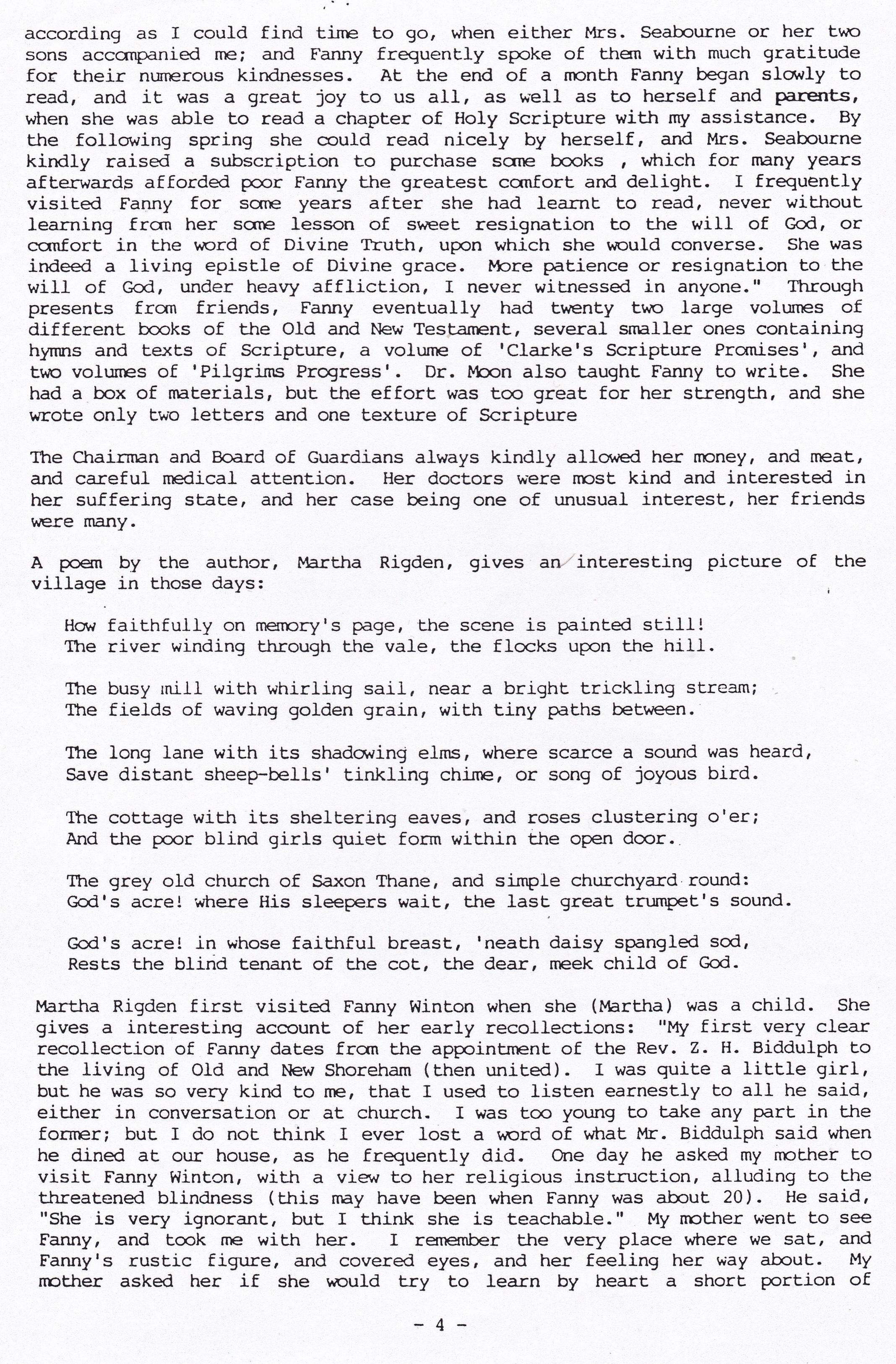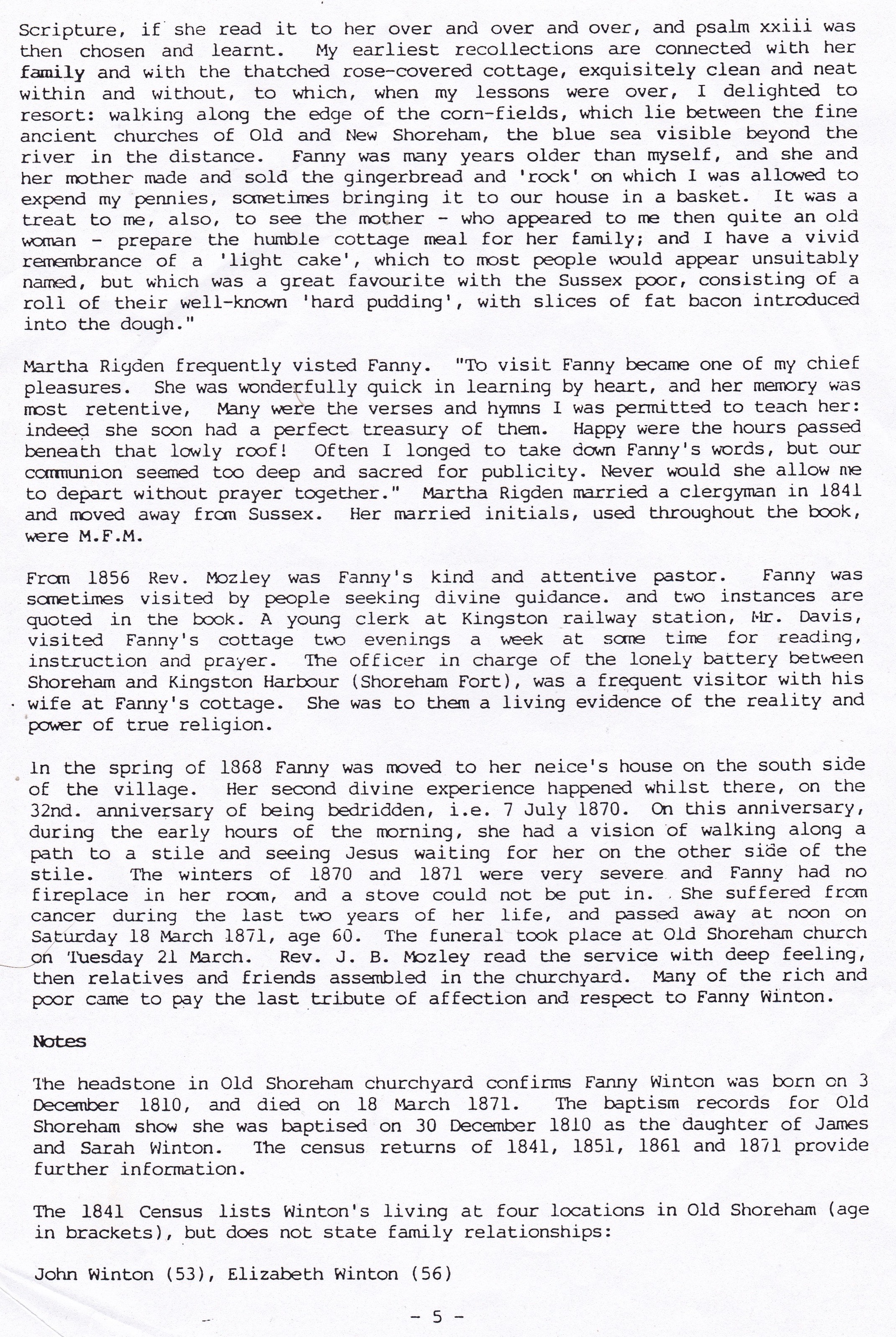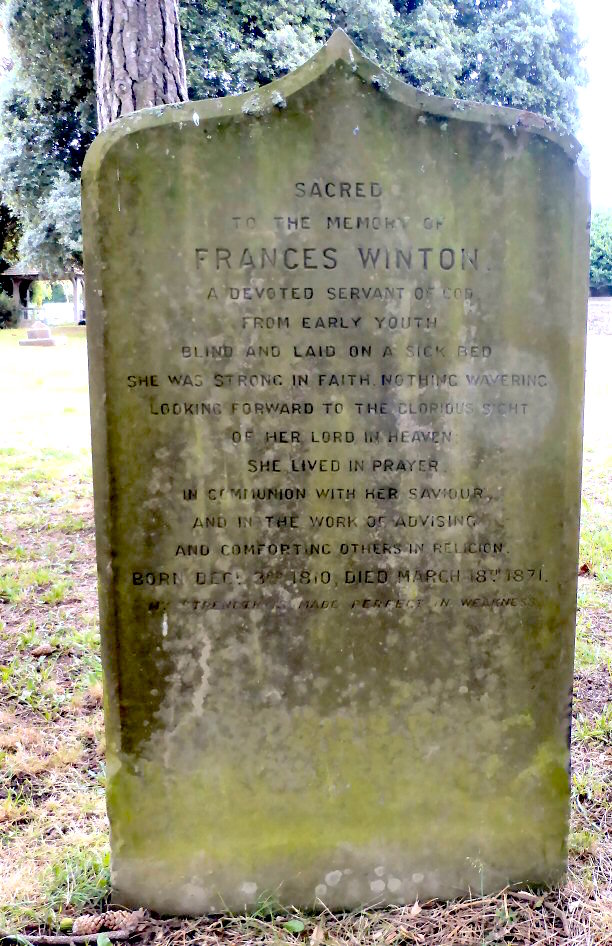 Fanny's gravestone in St. Nicholas churchyard.
Footnote:- Interestingly one Winton descendant has confirmed she has eye problems as did her father – perhaps a genetic condition?
Photos from the Winton Collections, Marlipins Museum (Sussex Archaeological Society) and John Simpson
Roger Bateman
Shoreham
November 2015